How To Spoil Him: Make Everyday National Boyfriend Day
Last updated October 2, 2018
Forget Valentines day. Forget "Steak and Blowjob" day. At MysteryVibe we want to make National Boyfriend Day an official holiday…everyday. 
National Today found that 84% of Americans already celebrate their boyfriends on this unofficial national holiday on October 3rd.
If you aren't sure how to spoil him, don't worry! We've got you covered. This is your chance to start pampering your man with some wonderful surprises that will leave him feeling totally nourished, and full of that juicy love hormone, oxytocin.
If you aren't yet convinced by this rather strange national holiday, we know how wonderful it feels to shower the ones we like, love or lust with all the appreciation they they deserve.
We think mental wellbeing is just as important as sexual wellbeing, so we are raising a flag and ask you to check in with your man.
When did you last ask him: "What do you dream about?" "What do you wish for?" "What are your desires?"
Why not take a moment, hold a safe space, and spoil his senses.
YES, National Boyfriend Day should be everyday, or at least any day you can afford to. So let's kick start looking after men's wellbeing right here, right now. Whether he's feeling stressed or just needing your kind loving attention, here's a few suggestions for you to use at your pleasure:
Pleasure His Taste-Buds
Take some time to make him breakfast in bed. It doesn't have to be anything fancy…especially if you aren't a morning person. But waking up to a cup of tea and waffles will make him feel appreciated and definitely help to start their day right. 
For later on… Do you know what his favourite meal is? Take some time to make something (or cheat with a naughty takeout). Maybe try baking (or just buy) some sweet treats for dessert to feed him with throughout the evening. Hint: dark chocolate is ideal for stimulating the release of dopamine, the lust hormone.
Pleasure and Play
Discover if he has any favourite colours or particular fetishes and try a bit of role-play. Have fun investing in an outfit that you can dress up in while you pamper him. Maybe you are the masseur or even the PA, maybe the dominatrix. Whoever you are, play is a great way to escape and ignite his playful side.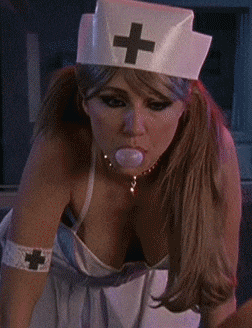 Pleasure His Skin
If he enjoys a bath, run him a hot bath with essential oils. Frankincense mixed with orange are good for his immune system and for relaxing mind. If there's room you could even join him under the bubbles.
If he is not of the bathing kind (no judgements, but why the hell not!), then perhaps you could offer to wash him in the shower. Take control – as you are treating him. Lead him there and asking him to get in. Nothing says sensual like touch, in all the right places, with the right body wash and a pair of caring hands.
Mindful Pleasure
Never underestimate the moans of pleasure from a great scalp massage. The health benefits are endless; from enhancing the blood circulation, relaxing facial and jaw muscles, to releasing oxytocin. And all the while connecting you to each other emotionally and physically.
Have him sit or lie comfortably while you put on some relaxing music. When it comes to scalp massage, there are so many simple techniques that you can take away (and if he's paying attention, they can be used on you too!) – practice on yourself first and see how great it feels.
Firm pinching with your hand on the nape of the neck
Add pressure using your thumb at the bottom of the scalp
Light fingertip pressure in rotating circles across the scalp
Nails lightly scratching in zig zags across the scalp
Hard pressure using the palms of your hands to squeeze the head
Medium fingertip pressure across the forehead and temples
Always make sure to ask if the pressure is okay, but he will become putty in your hands.
Personalise His Pleasure With Crescendo
Vibrations are not exclusive to sex! So why should your boyfriend miss out on the endless possibilities of sweet stimulations.
Let us share a hot tip: Crescendo is not exclusively for vulva's. In fact Crescendo can be used as a sensual massager to relax anyone. From his neck to his toes, there is nowhere Crescendo can not go. To start off slow, begin by rubbing Crescendo across his back, building up the tension, trailing his erogenous zones. Our favourite move is to bend Crescendo into a circle and wrap around his shaft while pleasuring him with your hands or mouth.
We hope this helps you to become his pleasure god or goddess with our overly-indulgent tips.
Make everyday National Boyfriend Day – or at least make this a start.
Important note: The charity Calm (Campaign Against Living Miserably) highlights that male suicide is the biggest killer of men under 45. Of course, if your partner is suffering from a mental illness, do seek professional help. Charities such as CALM offer a helpline for those suffering.